Innovative direct mail design – a punchy conversation starter small in scale but capable of conveying big ideas.
Beyond 19
Sector
Innovation
Project Scope
Branding & Identity
Copywriting
Print
Worked with
Bambra
MacInnis Marketing
Beyond 19 offers its clients a new way to look at internal methodologies, an opportunity to consider innovative perspectives on often challenging workplace issues.
Beyond 19 wanted to create the perfect tool to cut through the crowd and engage the attendees of the sales trade show – Dreamforce. A sales mecca, they needed a punchy conversation starter that allowed them to showcase who they are and the capability of their apps and broader product offering.
The idea needed to consider form and content – be small in scale, but convey their big ideas. It needed to be as unique as the tools they offer.
Written and curated by Design by Bird, Beyond 19's innovative direct mail design showcases a series of geometric shapes, with each representative of Beyond 19 services. Applied as a dynamic sequence, the suite of shapes reflects a series of coding, symbolic of their online apps and tools.
Entirely constructed from a single sheet of paper and a series of hand folds, the piece that emerged created layers, revealing information with each flip of the page.
The final page asks readers to 'delve deeper' and offered each recipient a unique code, unlocking a trial demonstration and discount for the Beyond19 applications.
Finalist AGDA Design Awards 2019 — Direct Mail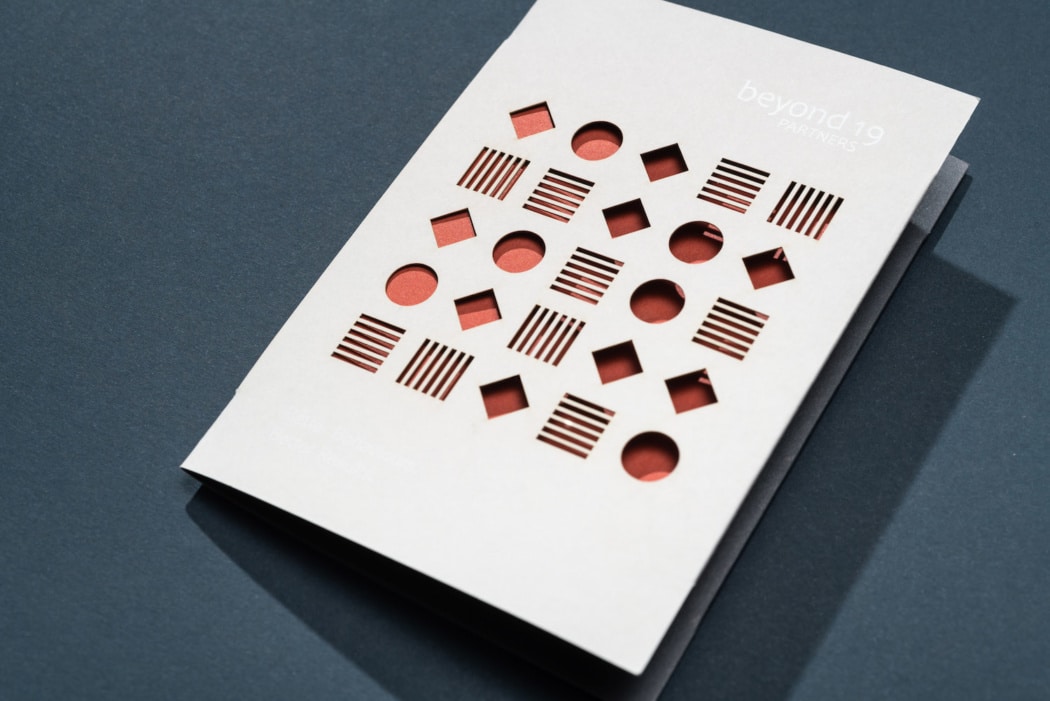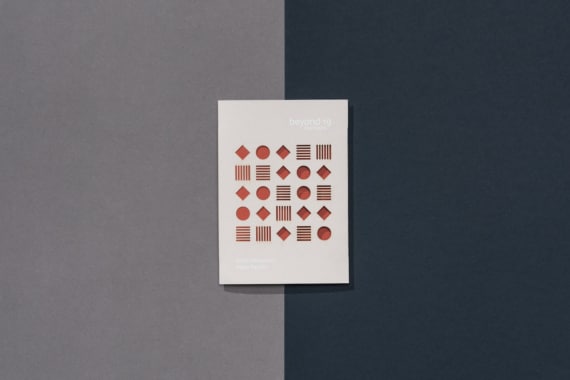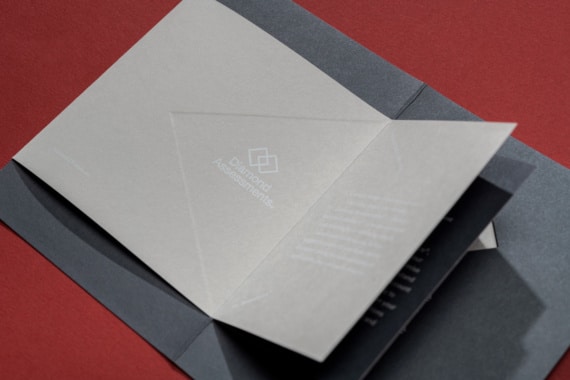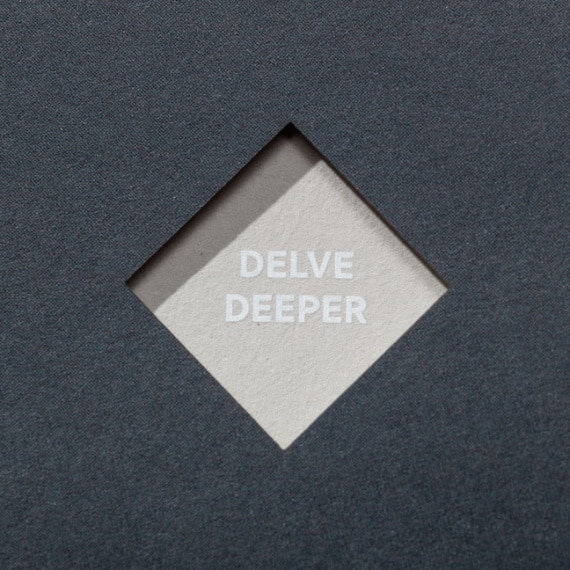 "Design by Bird's ideas were exactly what we were looking for; the concept was modern and in keeping with our image and branding. There was no need to go back and forth as the brief was met perfectly, this was especially helpful as we were under tight time constraints."
Tony Hall, Managing Partner