A new brand identity reflective of the Myndfit client's road to a healthy state of mind.
Myndfit
Sector
Education
Health
Project Scope
Brand Strategy
Branding & Identity
Copywriting
Digital
Print
Signage & Wayfinding
Worked with
Bambra
Progress Signs
MyndFit, launched in 2018 is a business that focuses on empowering people with tools, resources and knowledge to create and maintain a positive and healthy state of mind.
A brand identity refresh was implemented to enhance credibility, signify restructuring and better represent the experience of the clients he worked with.
A typographic treatment expresses the clients' road to change; expressed as 'in a fog' and unable to move forward clearly. Letters are blurred and become sharper, clearer and more defined, confident and strong in shape and form.
The identity refresh was launched with great success with a Q&A event, inviting local mental health practitioners, supporters and media to collaborate for an important cause.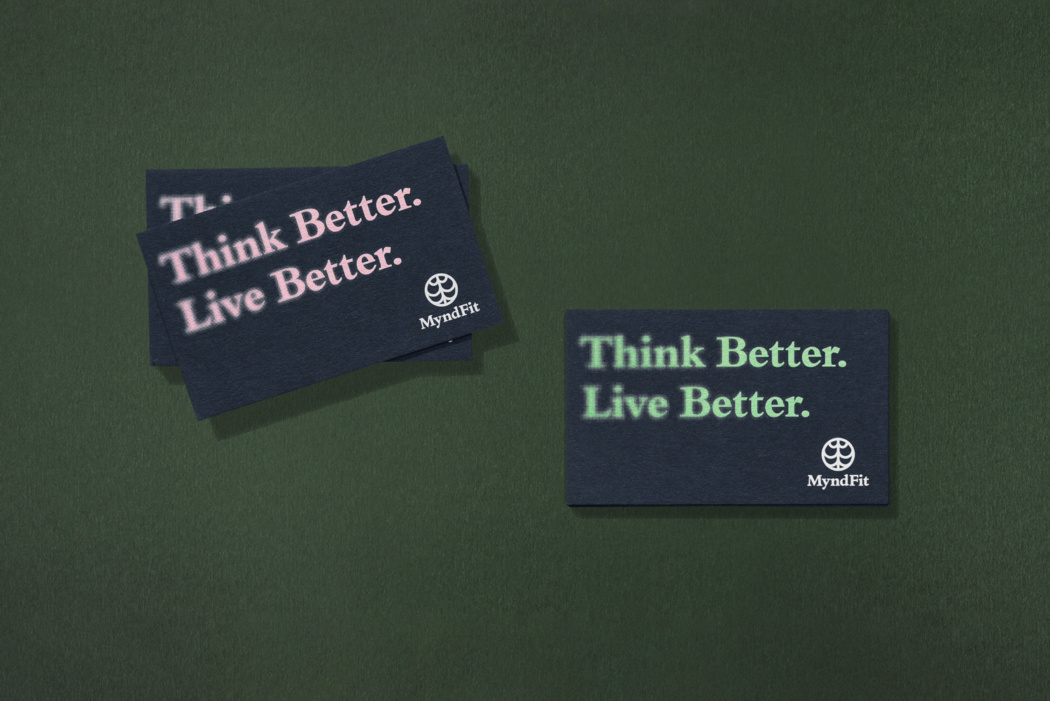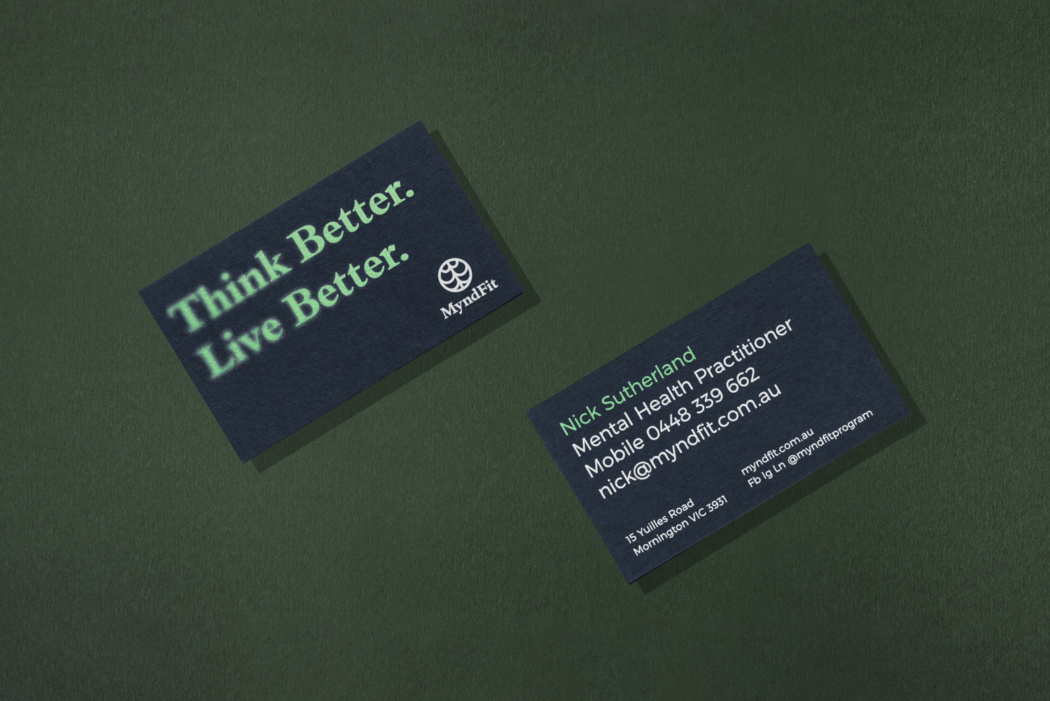 "Having the team at Design by Bird there to guide me through a rebrand and launch was pivotal in my new business taking off and becoming successful. Can't praise them highly enough."
Nick Sutherland, Founder