Annual report design that strikes a clear balance between the corporate identity and the people of the business.
Peninsula Home Hospice
Sector
Health
Project Scope
Brand Strategy
Print
Worked with
Impact Digital
Peninsula Home Hospice is a community-based palliative care service who provide specialist palliative care in the home that honours the hope for comfort, choice, dignity and peace.
Each Hospice Annual Report provides the organisation and board with critical information about operations and performance during the financial year. The Design by Bird annual report design brief was to strike a clear balance between the corporate identity and the human face of the business.
Using full-colour images, coupled with a dynamic graphic language throughout, the layout creates a harmonious balance between facts/business and the heart/people. Design layout's for financial years dating 2017/18 & 2018/19 were received by the CEO and Board of Directors with much excitement. The communication pieces are seen as an opportunity to celebrate the work and impact of the organisation in a style that reflected their professionalism and care and become a resource they could be proud of sharing.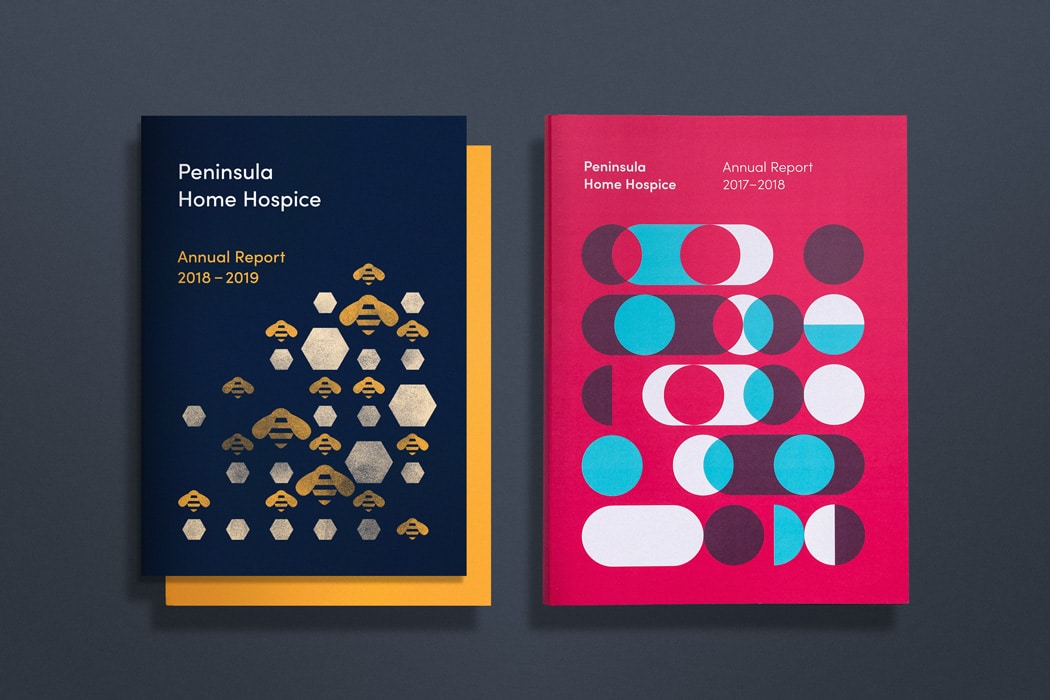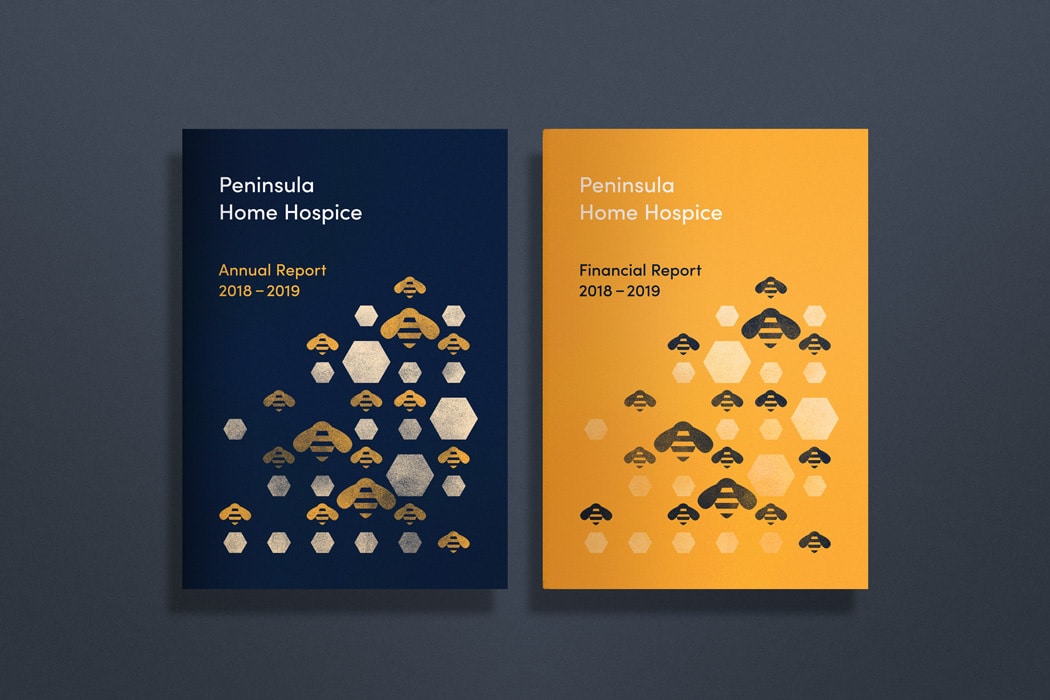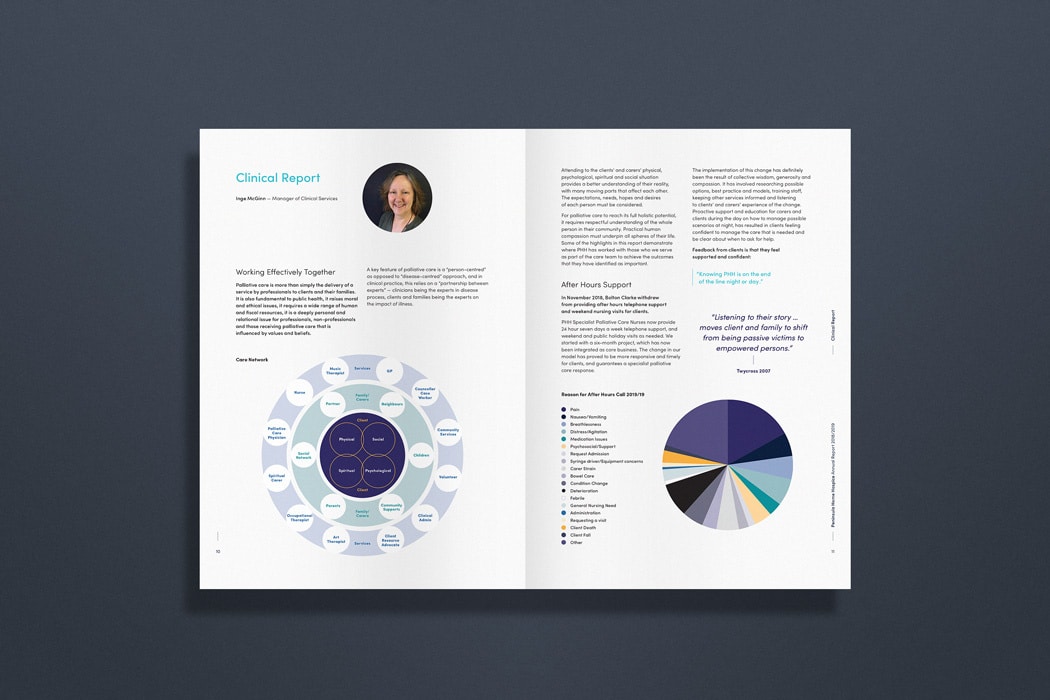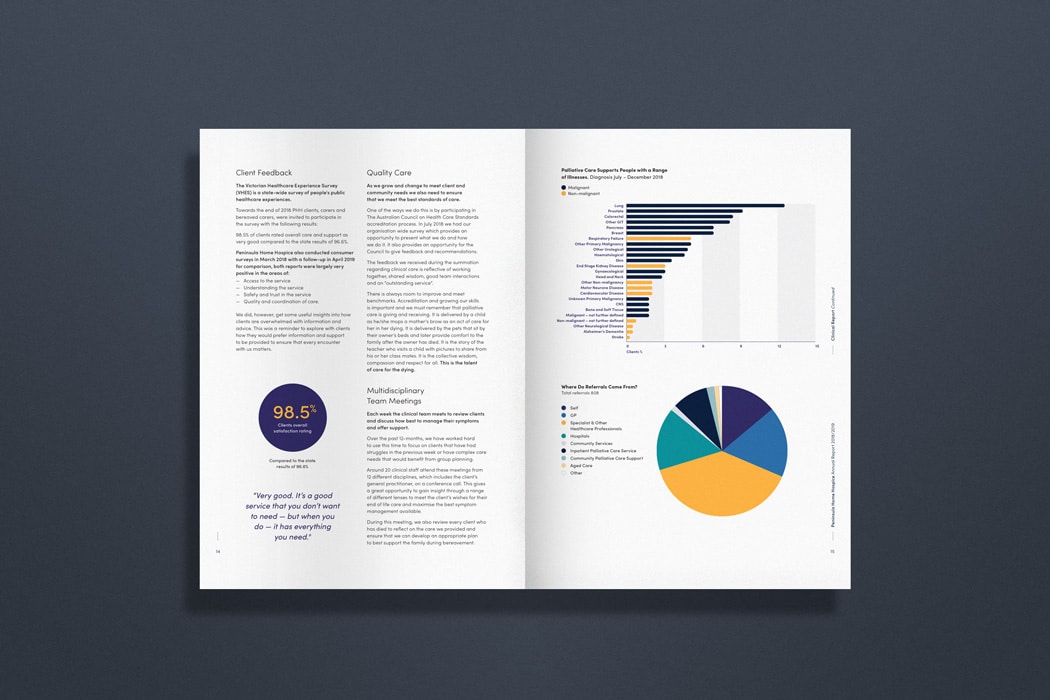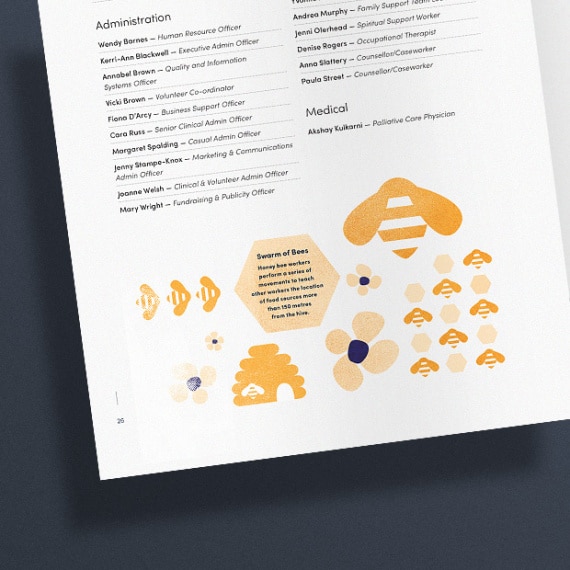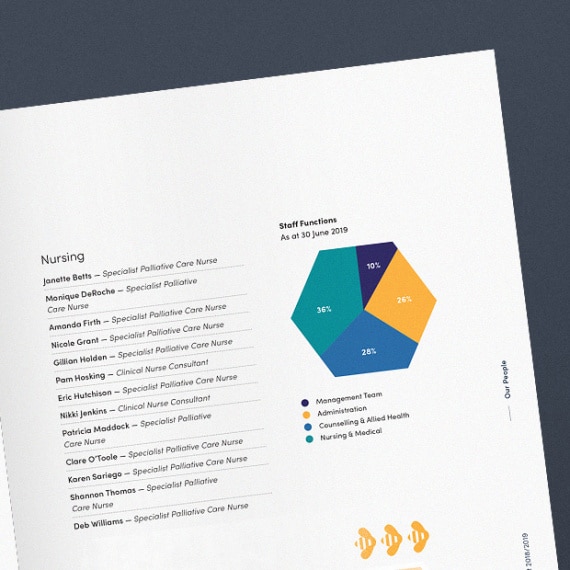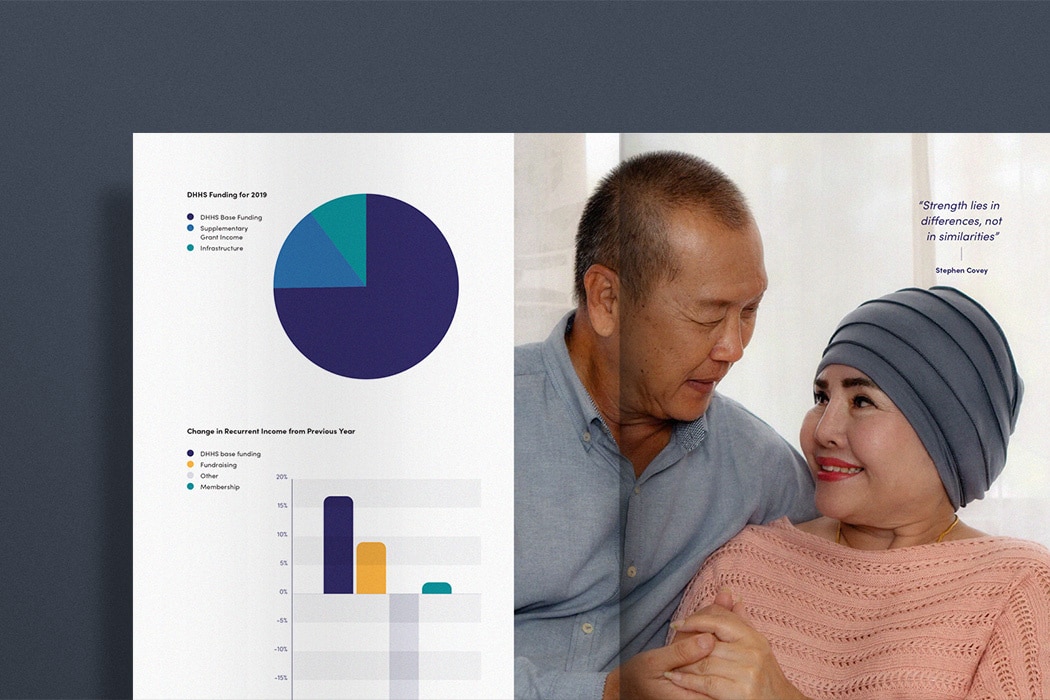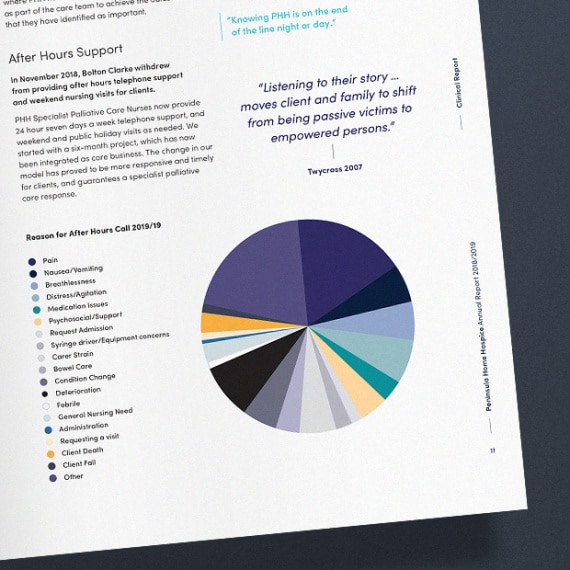 "It was inspirational to meet such a creative team at Design by Bird. We greatly appreciated their interest in getting to know us before embarking on the first project. The outcomes of their work not only met our brief but they created an image that represented our organisation in a way that we felt proud. We appreciate their ability to create a professional result without losing the heart and whimsy of good design."
Rachel Bovenizer, CEO